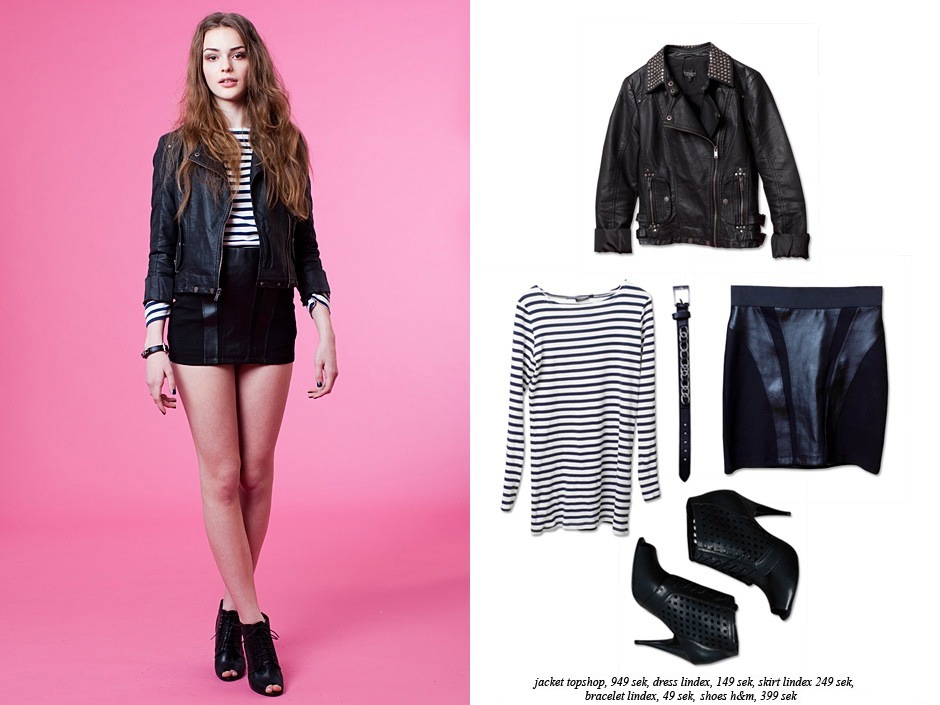 !!!
my entry: I absolutely adore this look because it is so casual chic. It has all the right elements that i would look for in a great outfit: the mixture of patterns, from the cool leather detailing on the skirt to the perforations in the ankle boots. I also love patterns, like the stripes in the simple but wonderful long sleeved top, as well as the leather 'pattern' visible in the skirt. Also, the chain belt is a great touch to any outfit. Lastly, the jacket is PHENOMENAL, and it just displays itself as a multi-useful and extremely versatile piece that all fashionistas should have in their closets.
the last day to enter is TODAY, and
the winner for caroline's contest will be chosen TOMORROW!
xx