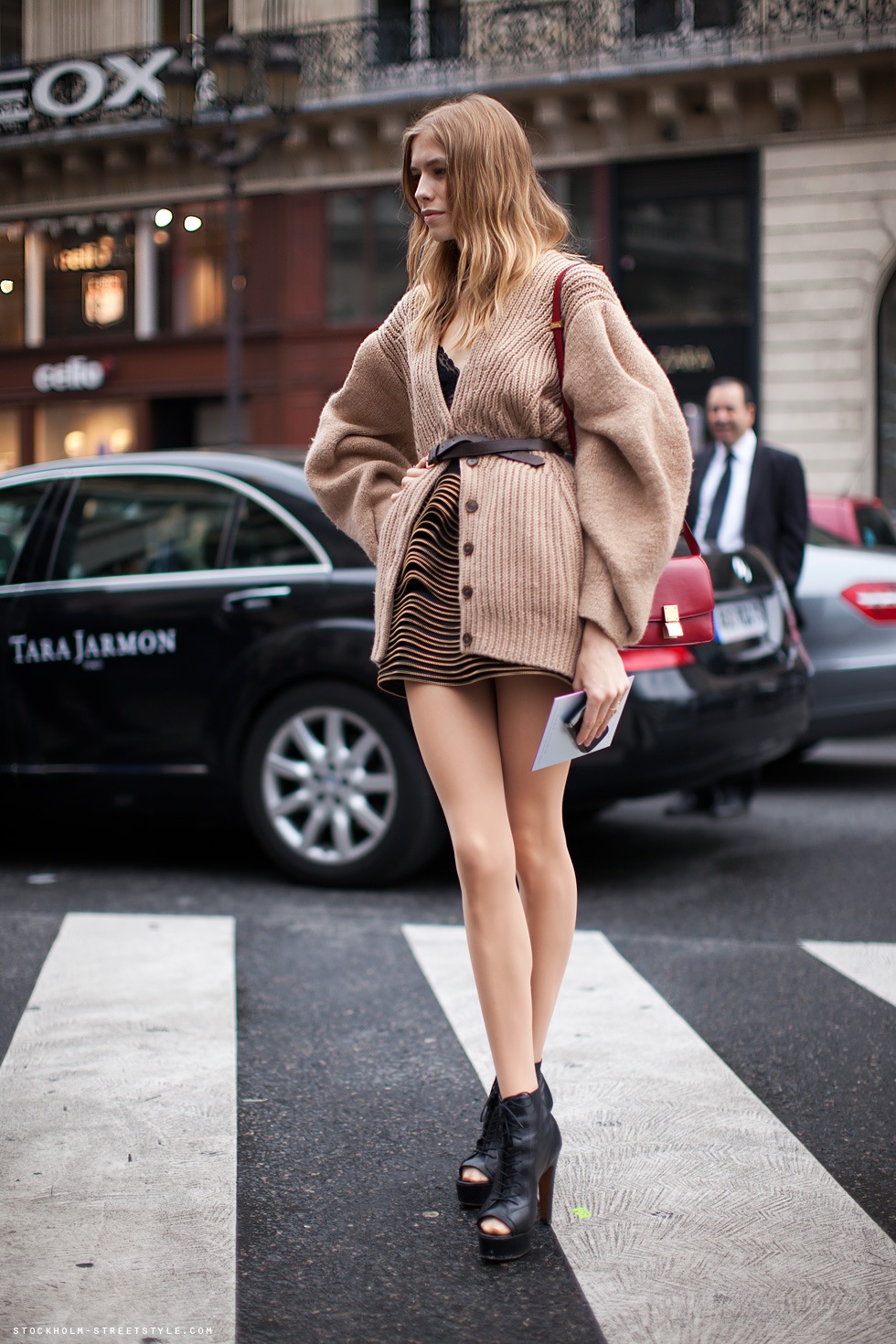 probably the most beautiful and well put together outfit i have EVER seen. the voluptuous silhouette of the zipper-edged dress with the oversized cardigan over it, and belted is so.... LUXURIOUS... with the addition of simple black peep toe lace ups and mile high legs... it's perfection.
♥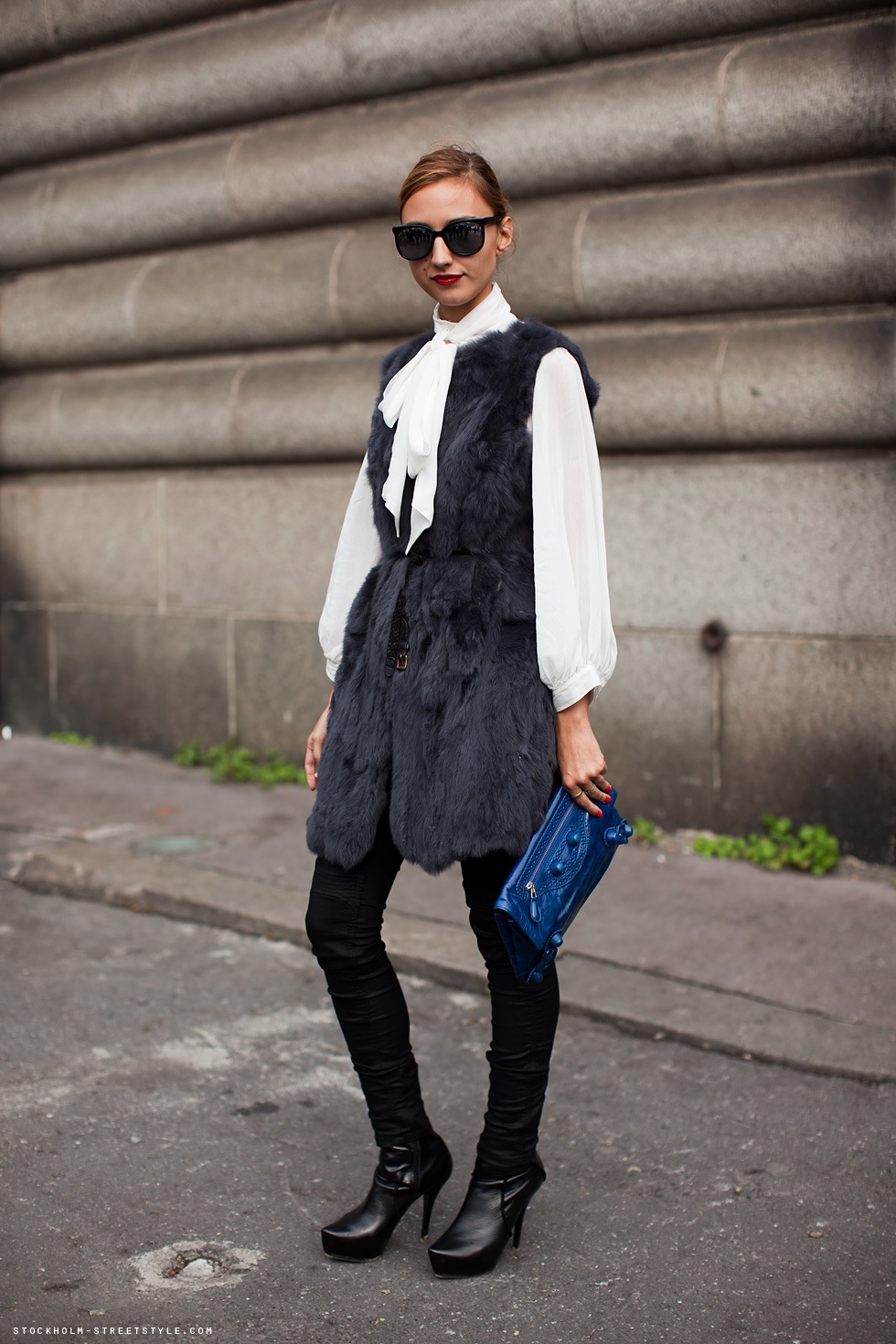 i love the fur "dress" like thing with the elegant blouse underneath--my obsession with tie-neck blouses is ridiculous. great blue clutch (balenciaga?) too!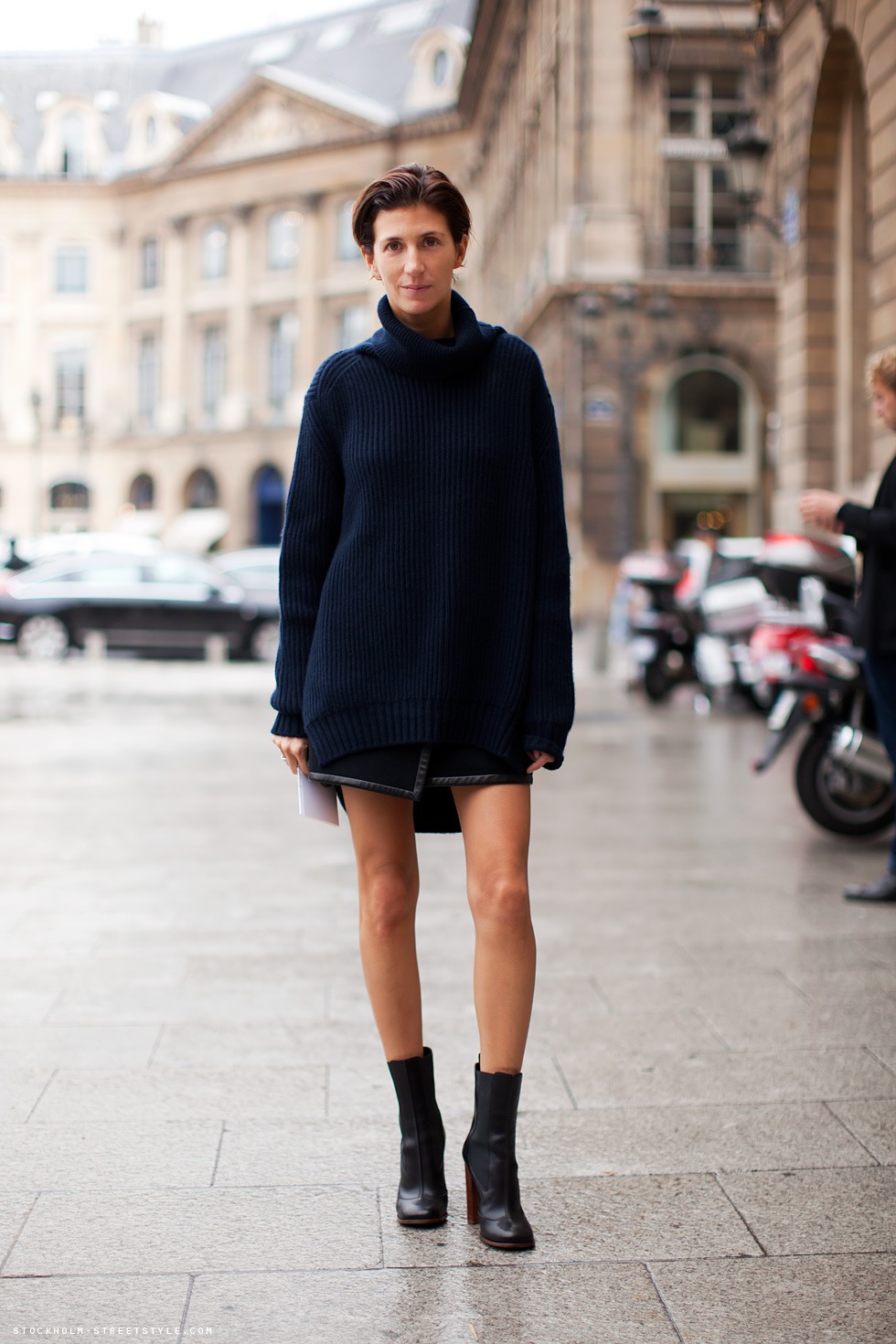 adore the hint of a leather edged skirt peeking out from under that wonderfully grandma-y sweater. the sleek black ankle boots go so well too. this outfit reminds me that i have to be on the look out for great sweaters that i can wear with pleated skirts underneath. (i just bought one that i'll post soon hopefully!)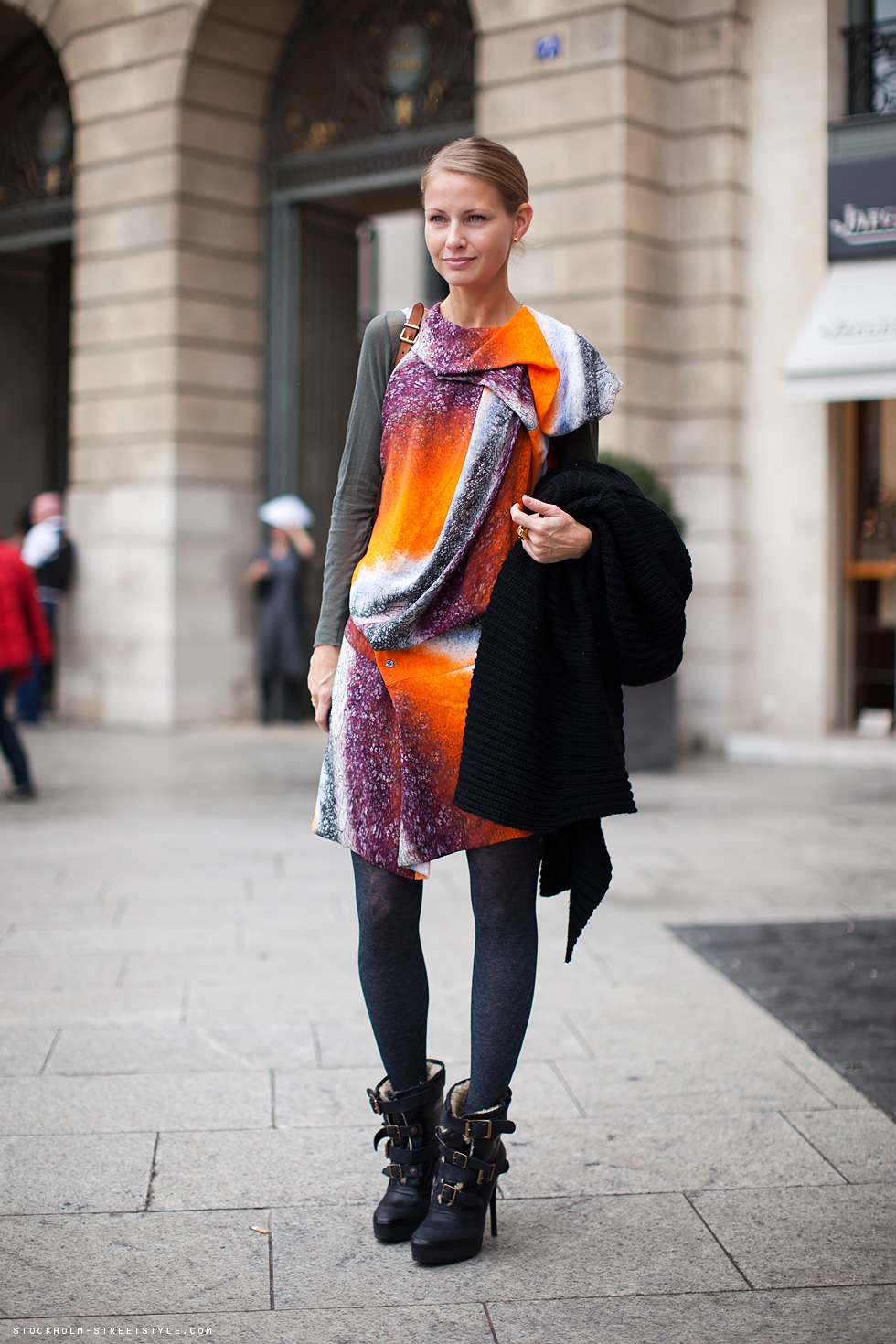 love the peter pilotto dress with the burberry shearlings. that drapery is exquisite.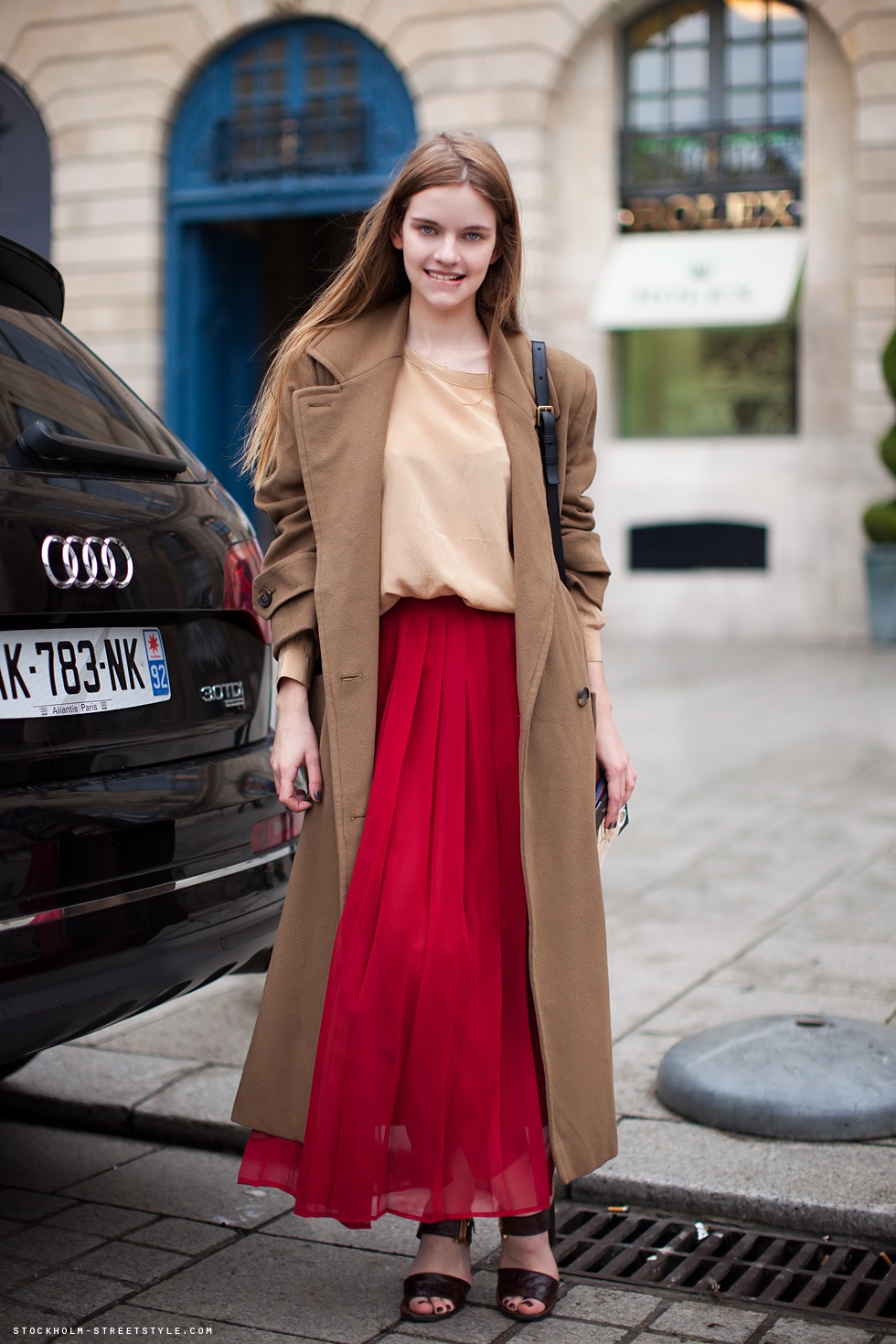 MMMMM i have a red skirt sooo similar to this, and i'd love to wear it.. except i don't have the legs to pull it off. it's amazing how models can wear long skirts and long coats over those long skirts and still look so chic.
jealous!
xx